Virtual Learning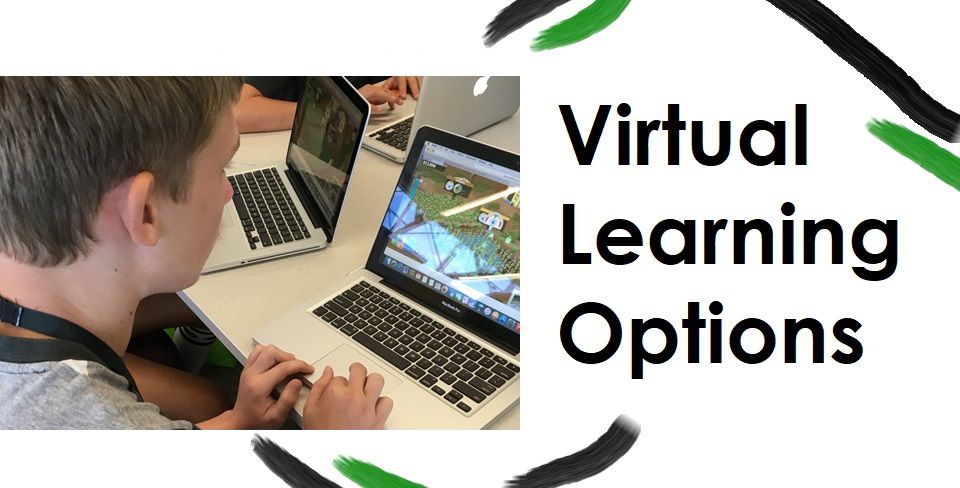 Do you find yourself needing to set up online or virtual classes? Do you need some activities to supplement student learning and keep students active and engaged as learners? Here are some of our best guides and resources to virtual learning and integrating agriculture. 
K-5 Resources
Ready made virtual lessons in Seesaw that you can copy to your own classroom.
Copy and paste these lesson modules into whatever virtual classroom program you are using.
Iowa Agriculture Literacy Foundation Google Classroom lessons and units:

Social Studies (Grades 3-5): Register with class code 'q5nuhnf'. Study farming in Iowa and how it has changed over time, especially as it relates to growing corn.
Science (Grades 3-5): Register with class code 'idtzsgk'. Study soybean life cycles, soybean germination, and corn germination. 
Math (Grades 3-5): Register with class code 'm4gwtp7'. Study turkeys, beef, corn, addition, subtraction, multiplication, division, telling time, fractions, and more. 
6-12 Resources
Copy and paste these lesson modules into whatever virtual classroom program you are using.
Iowa Agriculture Literacy Foundation Google Classroom lessons and units:

Social Studies (Grades 6-8): Register with class code 'ippaapx'. This class explores history and economics as they relate to agriculture and food systems.
Science (Grades 6-8): Register with class code 'k4kdhog'. We will learn about genetics, probability, traits, and parts of flowers.
Food and Nutrition (Grades 6-8): Register with class code '7qp5w4x'. We will learn about healthy choices in eating, bartering, and where our food comes from.

Agriculture and Energy - Self-paced online student learning module. This 20 lesson unit of learning focuses on renewable energy from agriculture - specifically biofuels including ethanol and biodiesel. It is targeted to students in grades 9-12. Create an account in the AEA portal and then search for agriculture in the catalog.  https://learning.aeak12online.org/catalog.php
Journey 2050: Enjoy a virtual simulation that explores world food sustainability. Make decisions that impact society, the environment and the economy at a local and global scale. Experience the lives of three farm families in Kenya, India, and Canada. Our Journey to feeding the world has started. Join us.
Farmers 2050: Grow crops, raise livestock, craft and sell goods and engage with local and global partners as you level up. Feeding the world relies on balancing your economic, social and environmental sustainability so strive to be a leader. Along the way, real farmers from across the world will show you what they are doing on their farms.
Trouble at Grainly Farms - This real-world scenario looks at pests and diseases in a soybean field. Students will investigate what the cause is and identify solutions. Target audience is students grades 9-12. 
H2Know: Online Activity - A digital investigation for high school students to explore the science of water quality challenges in Lake Erie. Get perspectives from farmers and researchers as they develop strategies to protect water quality.
All About Corn - A great series of interactive online modules with nearly five hours of programming on everything about corn, targeted to high school and undergraduate students.
Science of Agriculture - Short animations, interactives and videos teach math & science concepts crucial to the study of agriculture.
Beef Quality Assurance – Learn more about beef quality and get certified through free online courses.
The Raw Truth About Beef - A behind-the-scenes look at the beef industry exploring every step of the beef production process from pasture to plate! This video series explores the beef lifecycle through the eyes of culinary and health professionals.
Soybean Science - All of these virtual field trips and lessons are NGSS aligned and cover a multitude of subjects and standards. Show your students how real world issues are solved through science and technology, all while introducing them to the STEM based area of agriculture! Twelve lessons that can be used in the classroom! Subjects range from biology to physics.
All Levels
FarmChat® Programs
YouTube playlists for specific topics:  careers,  AITC activities,  Soil and Water,  Specialty Crops,  Poultry,  Technology in Ag,  Ag History, Specialty Animals,  Fuel and Energy,  Food,  Dairy,  Swine,  Turkey,  Conservation,  Livestock,  Commodity Crops,  Cattle,  Ag Engineering,  Safety,  Pest Management,  Ag Finance,  etc.
eLearning from National Agriculture in the Classroom: This new site includes materials that teachers can copy and paste into their own virtual learning classrooms or can assign students directly.
Farm to Table and Production Videos: Visit farms and challenge students to investigate the farm-to-table process using this collection of video recordings from Minnesota.
Teach ME about Food and Farms: Digital books and videos all about agriculture in Maine.
Farm Life 360: Videos from Virginia.
Humanity Against Hunger: Online Game - At the village you encounter three maize farmers, each of whom faces a different crop problem. Using a field manual, you must analyze each situation, offer a diagnosis and then recommend a remedy.
NUTRIENTS FOR LIFE | Online Game - You are going to provide a Corn crop with the nutrients it needs to grow: water, nitrogen, phosphorus and potassium. Try to keep all four dials in the green!
Nitrogen Cycle Challenge | Online Game - Test your knowledge as you help Tom or Jamie work their way through the nitrogen cycle. Explore two different scenarios, answering questions about the nitrogen cycle in corn fields or a tomato garden.
Iowa Pathways - Iowa Pathways is a learning environment that challenges students to create their own story of Iowa history and agriculture as they explore the people, places, events and ideas. Students choose topics that interest them as they examine relationships among Iowa concepts.
Explore More - Explore More is a resource for students to unravel issues and make informed decisions about water quality, genetic energy, environmental sustainability, and future sources of energy. Video, interactive simulations, background essays, webquests and lesson plans help teachers connect local concepts to the classroom.
Blue Not Flu - Animal diseases can be spread between people and animals. These zoonotic diseases can occur when people have close contact with animals. Understand disease risks and learn about preventive measures to reduce the occurrence of zoonotic diseases with these online lessons targeted to middle and high school students.
My Food Science Lab - Help keep food safe for consumers and learn basic lab techniques and practices along the way!
At Home Ag-tivities from American Farm Bureau Foundation for Agriculture.
AgBytes: Quick and easy activities and educational content that teachers and parents can use with their students at home. #agbyte
Animal U: Animal U promotes involvement in animal agriculture and allows all youth the opportunity to increase their knowledge. It also enables more young people to become involved through accessible, straight-forward, and research-based information.
Pork, Beef, Chicken: Journey To Your Plate - Have you noticed changes in the food available at your grocery store in recent weeks? The COVID-19 crisis has impacted the supply of many consumer products, including the food we eat every day. This has resulted in the unavailability of favorite brands, product shortages and even price changes of many products from paper towels to meat. Update: Turkey Trek
Grow Next Gen - These self-guided digital resources allow students to work independently. Pre- and post-tests can be used to check knowledge gains. Topics include GMOs, water quality, soybeans, world hunger, modern agriculture, global trade, food science, technology, and byproducts. 
Healthy Farms, Healthy Agriculture: Biosecurity - We are witnessing in real time the spread of a virulent, infectious disease known as COVID-19 among the human population. Livestock and poultry are susceptible to infectious diseases as well, and the impacts can be devastating for anyone raising farm animals. The most effective strategy for protecting farm animal health is to prevent or reduce the chances of introducing a disease into a herd or flock. This virtual learning experience is helping youth in agriculture discover biosecurity, the preventative measures that protect farm animals from the spread of infectious diseases.