Turkeys: Farm to Fork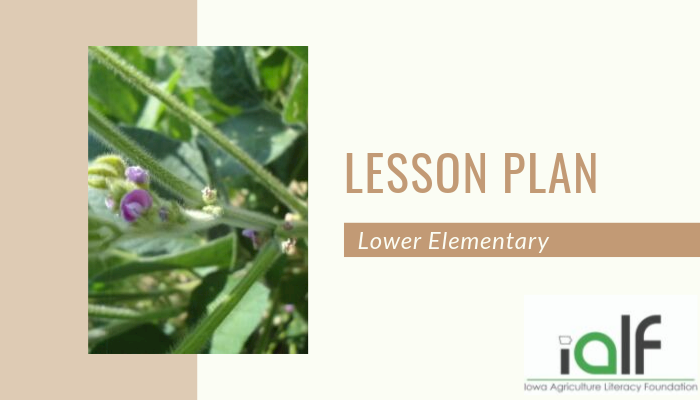 Target Grade Level / Age Range:
1 st grade
Time:
90 – 120 minutes
Purpose:
For students to gain a better understanding of a turkey, the turkey farmer, and the life cycle of a turkey, while strengthening language arts and sequencing skills.
Materials:
My Family's Turkey Farm by Katie Olthoff (up to 10 copies, available online or in print)
Turkey Trivia.docx
TIP Card.docx
Answer Cards.docx
Farm to Fork.docx
Scissors
Glue
Suggested Companion Resources:
Vocabulary:
barn – a building that keeps animals warm and safe
caruncle – brightly colored growth on the throat region, turns bright red when turkey is upset or during courtship
farmer – someone who takes care of animals
gizzard – part of a bird's stomach that helps grind up food for digestion
flock – group of turkeys
hen – female turkey
poult – baby turkey
snood – the red skin on top of a turkey's beak
tom – male turkey
wattle – the colored skin on the neck of a turkey
Background – Agricultural Connections:
This lesson will primarily use information from the book, My Family's Farm, for content.

This book is available online as a PDF, or in print.

An assessment game is included in the procedures. If your school is one to one, a fun option is to use Kahoot.it. This is an online platform where you can create quizzes, generate a game pin, and have students take the quiz at the same time using the game pin. Use the questions from the Turkey Trivia game to create the quiz.

Each student will use their device to go to kahoot.it, type in the game pin and their name. When all students have joined, the game will begin. Questions will be displayed and students will need to pick the right answer. Points are given for correct answer as well as speed.
Teachers can use this as a way to gauge understanding in real time.
If your school is not one to one, there is an attached document that can be used to have students show what they believe the correct answer to be. It is attached as Answer Cards.pdf. The Turkey Trivia sheet can also be printed and presented as a pre or post-test.

Turkey farming can be different from other kinds of farming, and similar to others.

Many turkey farmers raise turkeys on a contract, meaning turkeys will arrive at their farm, and they will be paid to raise the turkeys until they are ready to be harvested. This can be similar to the way some farmers raise pigs or chickens, but very different from the way most farmers raise beef cattle or dairy cattle.
Turkeys are raised indoors. This helps keep them comfortable and safe. Turkeys are not raised in cages; they will have a large barn to run in. In photos, the buildings can look crowded, but this is largely because turkeys are social and curious creatures. They like to bunch together and come towards people. Most of the time, there is plenty of unused space elsewhere in the barn.
Turkeys raised for meat usually have white feathers, not brown. The pigment on the brown feathers leaves little specks on the skin. It makes no difference as far as quality, but consumers prefer not to see that during Thanksgiving time. White breeds also have more breast meat, which consumers enjoy.
Like many animals, turkeys eat corn and soybeans. These two crops are grown a lot in Iowa, making it relatively cheap to feed animals here.
Biosecurity is a big deal, especially in poultry farms. The easiest way to have healthy animals is to prevent them from getting sick, so farmers are careful to clean their equipment, clothing, and shoes, and try not to visit multiple farms within specific timespans. If multiple farms are visited, the farmers will wear different clothing and shoes, wash them, and wait in between visits.
There is currently a debate in the turkey industry about whether or not they should receive antibiotics. Large consumers, like Jimmy Johns and Subway have a lot of say in the debate, but some farmers are worried about profitability and animal welfare related to not treating sick animals.

As with all animals raised for consumption, the drugs given all have strict withdrawal periods labeled on them. Farmers must keep track of these withdrawal periods, and not harvest the animal or collect milk until this withdrawal period is up. When the withdrawal period is over, the animal or the milk from it can be safely consumed. There are hefty fines and regulations in place to ensure this system.
Interest Approach or Motivator:
Ask students if they have ever eaten turkey. If so, when? Was it on a sandwich, or cooked like at Thanksgiving? Ask students what they know about turkeys.
Procedures:
Gauge prior knowledge and interest about turkeys through the turkey trivia quiz.

This quiz can be made into an online game/assessment through kahoot.it.

To create the quiz for students' use, first visit getkahoot.com to create an account and assessment. A game pin will be generated that the students will use to access the game from kahoot.it.
Each student will need an electronic device in order to participate in Kahoot. Other options could be written assessments, or verbal questioning and using the Answer Cards document attached. Using the Answer Cards, students can hold up their card with the correct letter facing upright. Teacher can then glance over the class and gauge classroom understanding.

Questions and answers can be found in the attached document, Turkey Trivia.
This assessment can also be used as a post-test.

Read the book My Family's Turkey Farm as a class - teacher will facilitate the reading. Students can take turns reading the text on the white pages and teacher will read/reinforce the text at the bottom and in green and discuss throughout.

Pause throughout reading to ask questions. Help students understand what they are reading about and check for comprehension.
While reading, tell students to try to identify if there are any words that are unfamiliar to them.

Once the book is finished, hand out the TIP Cards. Tell students they will write the word they were unfamiliar with, try to define it using context clues, and draw a picture of what it would look like.

Give students some time and guidance to complete this worksheet. Then, have the students turn to a neighbor and share their TIP Card.

Hand out a piece of construction paper to every other student, as well as the Farm to Fork worksheet (attached document). Have them get out their glue and scissors. Tell them they will need to work with their partner to cut out each of the 8 pictures, read the clues, and glue the pictures in the correct order to their construction paper. Once they are done, they are to number each of the pictures (in the circle) in the correct order.

During this activity, walk around to help students that may be struggling, and to check students' answers.

Wrap up class with a discussion on what they learned about turkeys and turkey farming. What did they not know previously? What surprised them? What didn't?
Essential Files:
Did you know? (Ag facts):
Each spring, male turkeys try to befriend as many females as possible. Male turkeys, also called "tom turkeys" or "gobblers" puff up their bodies and spread their tail feathers (just like a peacock).
Domestic or tame turkeys weigh twice what a wild turkey does and are raised on farms for profit.
Most domestic turkeys are so heavy they are unable to fly.
Extension Activities:
Bring in some volunteers who have prepared various ways to eat turkey and have a sampling of some of the turkey recipes (can be found at iowaturkey.com)

Can then talk about healthy habits and how to cook safely

Farm chat with a turkey farmer

Use Skype, Google Hangouts, or another video chat service to virtually visit a turkey farm and learn about what happens there.

Incubate and observe turkey eggs as they hatch. Use this to talk about growth and development

By adding chicken and duck eggs as well, students could compare and contrast sizes, shapes, and other differences between the birds and their development.
Sources/Credits:
My Family's Farm by Katie Olthoff
Author:
Jenessa Kaisand
Organization Affiliation:
Oskaloosa Christian School
National Agriculture Literacy Outcomes:
Agriculture and the Environment:

T2.K-2 a. Explain how farmers/ranchers work with the lifecycle of plants and animals (planting/breeding) to harvest a crop

Culture, Society, Economy & Geography:

T5.K-2 a. Discuss what a farmer does.
T5.K-2 b. Explain why farming is important to communities

Iowa Core Standards:
Science:

1-LS1-1. Use materials to design a solution to a human problem by mimicking how plants and/or animals use their external parts to help them survive, grow, and meet their needs.

Language Arts:

RI.1.IA.1: Employ the full range of research-based comprehension strategies, including making connections, determining importance, questioning, visualizing, making inferences, summarizing, and monitoring for comprehension.
RI.1.7: Use the illustrations and details in a text to describe its key ideas.
RI.1.5: Know and use various text features (e.g., headings, tables of contents, glossaries, electronic menus, icons) to locate key facts or information in a text.
SL.1.5: Add drawings or other visual displays to descriptions when appropriate to clarify ideas, thoughts, and feelings.


This work is licensed under a Creative Commons Attribution 4.0 International License.