Iowa to host National Agriculture in the Classroom Conference in 2021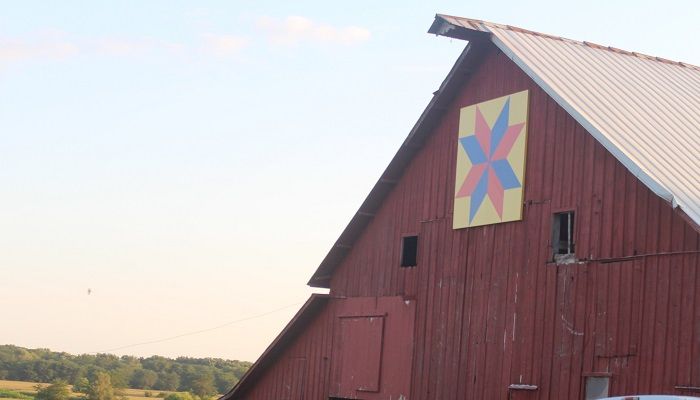 Iowa to host National Agriculture in the Classroom Conference in 2021
Des Moines, Iowa – October 23rd, 2019 – The National Agriculture in the Classroom Organization will hold their annual meeting and conference in Des Moines, on June 29 through July 1, 2021. The conference moves to a different region of the country every year and this will be the first time Iowa has hosted the event.

The conference brings together hundreds of teachers, volunteers, informal educators, and industry experts from all across the country to share ideas, network, and celebrate agricultural literacy.
"We are excited to host the group and show off Iowa agriculture," said Will Fett, executive director of the Iowa Agriculture Literacy Foundation. "Iowa is one of the top agricultural states in the country and we provide huge quantities of many major commodities to the country and to the world."
The conference boasts agricultural tours that will show participants a slice of what Iowa agriculture has to offer including research, biotechnology, biofuels, swine production, cattle production, corn production, soybean production, farm machinery production, and specialty crops production. In addition to the tours, more than 80 sessions will educate participants on best practices of integrating agriculture into core classroom subjects like science, social studies, language, math, and art. The conference will have keynote speakers and recognize award winners of the organization. The conference will also host commercial and educational exhibits.
Des Moines beat out other finalists like Madison, Wisconsin and Chicago, Illinois as the Midwest host for 2021. The host state organization, the Iowa Agriculture Literacy Foundation, will be responsible for organizing pre- and post-conference professional development tours as well as the tours during the conference. More than 20 tour sites are already being considered.
"Des Moines really offered everything our conference needed including a convention center within walking distance to hotels and to downtown and the availability of agricultural tours only a short drive away," said Lisa Gaskalla, executive director of the National Agriculture in the Classroom Organization.
National Agriculture in the Classroom has programs in all 50 states in four U.S. territories and impacts roughly 8 million students annually. The conference will likely see visitors from all across the country. The Iowa Agriculture Literacy Foundation works with 3,000 teachers per year and impacts more than 230,000 students annually in Iowa. They work with a network of agricultural literacy coordinators across the state including county Farm Bureau organizations, extension, and others.
For more information about this event or other education activities please contact the Iowa Agriculture Literacy Foundation at info@iowaagliteracy.org. You can also visit https://www.agclassroom.org/conferences/index.cfm to learn more.
# # #
About the Iowa Agriculture Literacy Foundation
IALF serves as a central resource for educators and volunteers who want to teach Iowa's students about agriculture. The mission is to educate Iowans, with a focus on youth, regarding the breadth and global significance of agriculture. Iowa is a leading producer of agricultural products that are essential to feed a growing world population, estimated to reach more than 9 billion by 2050. IALF believes it is important for all Iowans to understand the essential role agriculture has in their lives. Through Agriculture in the Classroom efforts IALF engages with teachers and students. IALF is supported by a number of agricultural stakeholders, including the Iowa Corn Growers Association, Iowa Farm Bureau Federation, Iowa Pork Producers Association, Corteva Agriscience, Farm Credit Services of America, GROWMARK, the Iowa Beef Industry Council, the Iowa Soybean Association, and Silos and Smokestacks National Heritage Area. For more information visit IALF online at www.IowaAgLiteracy.org, on Facebook, and Twitter.
Iowa Agriculture Literacy Foundation
Contact:
Will Fett, Executive Director
Iowa Agriculture Literacy Foundation
WFett@IowaAgLiteracy.org
515-331-4182
Publish Date:
10/23/2019