Grants Support Students Learning Agriculture (2019)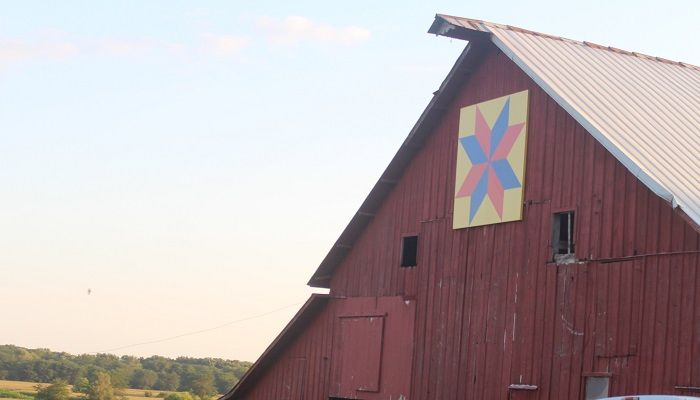 WEST DES MOINES, Iowa – February 4, 2019– The Iowa Agriculture Literacy Foundation (IALF) has awarded 165 grants to schools throughout Iowa to support the integration of agriculture into classroom instruction or after school programs with an academic focus.
The Agriculture in the Classroom Teacher Supplement Grants are designed to help teachers initiate new projects or expand existing projects that promote agriculture literacy in students. Grants can be used to fund innovative lessons, activities, classroom resources, guest speakers, outreach programs, fieldtrips and other projects.
One grant recipient, Karen Bouska, commented, "Being raised in Iowa on a century farm in Franklin County, I sincerely appreciate the opportunity to teach about agriculture in the classroom."
Some of the innovative applicants will be conducting projects this spring including aquaponics, water quality, farm-to-fork projects, dairy field trips and agricultural history tours. Successful applicants will use these agricultural experiences to teach language arts, social studies and a variety of other concepts already taught in their classrooms.
"This year's wide range of grant projects really show how agriculture can be used to teach a number of different subjects," said IALF education program manager, Cindy Hall. "Projects will allow teachers to make learning real and relevant for their students and still align to state educational standards."
The grants are a special project of IALF and made possible through support from the Iowa Farm Bureau Federation.
"We are pleased to provide this support for teachers in their classrooms," said Ronnette Vondrak, Iowa Farm Bureau Federation (IFBF) community resources manager. "Agricultural literacy is an important aspect of the IFBF goal to build understanding of the value of Iowa agriculture."
Clarke Elementary School principal, Jill Kiger, said, "Thank you for this award. Tara is so excited, and our building is thrilled to support her efforts. Thank you again for choosing this project!"
The projects will be completed before the end of the school year with final reports submitted by June 5, 2019. For more information, visit www.iowaagliteracy.org. The following are award recipients:
Makayla Streeter, Acre Homeschool Cooperative
Debbie Powell, Bedford Elementary School
Alec Clark, Bettendorf Middle School
Chelsey Boldt, Blue Grass Elementary School
Julie Burhoop, Boyer Valley
Sarah Malone, Boyer Valley
Rebekah Gross, Boyer Valley Elementary
Savanna Bachus, Calamus Wheatland Secondary
Sheryl Kennedy, Camanche Elementary School
Jacquelyn Panos, Carrie Lee Elementary
Katie Casterton, Carrie Lee Elementary
Karen Klotzbach, Carrie Lee Elementary
Jennifer DeLaRosa, Carrie Lee Elementary School
Stacy Knight, Carrie Lee Elementary School
Jill Weber, Carroll Community Schools
Sarah Buswell, Carroll Community Schools
Kelly Neumann, Carver Elementary
Jane Boffeli, Cascade Elementary
Sara Lehr, Central City
Sandee Smith, Central Decatur South Elementary
Amy Grantz, Central DeWitt High School
Stephanie Lukavsky, Chariton Middle School
Joyce Keeling, Clarion-Goldfield-Dows
Tara Norman, Clarke Elementary School
Sara Lawrence, Clayton Ridge Elementary
Jill Stannard, Clayton Ridge Elementary School
Brian Lawrence, Clayton Ridge Middle School
Melanie Marreel, Clear Creek Elementary
Cory Behrens, Coon Rapids-Bayard Elementary
Stephanie Spain, Cora B. Darling Elementary
Tamra Foster, Crestwood Elementary School
Mary Vachta, Crestwood Elementary School
Melissa Johnston, Decorah West Side Early Childhood Center
Tara Hemele, Delwood Elementary
Jill Eberhart, Delwood Elementary
Ronda Rathe, Dunkerton Community School
Robynn Anderson, Early Learning Center
Julie Connor, East Elementary
Mike Cooley, East Union Community Schools
Tess Callen, East Union High School .
Linda Tegeler, Ed-Co
Amanda Brink, Eddyville-Blakesburg-Fremont High School
Jamie Easley, Eleanor Roosevelt Middle School
Tonya Ryan, Elk Run Early Childhood Center
Donita Schmitz, Elk Run Preschool
Christy Bryant, Erskine
Jen Rohrbeck, Fairview Elementary
Holly Warnke, Fairview Elementary
Amanda Doud, Oskaloosa Elementary School
Keri Murphy, Oskaloosa Elementary School
Dana Sereg, Oskaloosa Elementary School
Heather Swanstrom, Ottumwa High School
Steven Hameister, Panorama Community Schools
Angela Greiner, Pekin Elementary School
Melissa Sifert, Richard O Jacobson
Paige Volkens, Riverside Elementary School
Brad Taylor, Roland-Story
Angela Carver, Roosevelt Elementary
Brenda Stanley, Sacred Heart School
Jenevieve George, Scattergood Friends School and Farm
Heidi LaBounty, Seeds of Faith
jennifer mauro, Seeds of Faith
Janet Mack, Seeds of Faith
Christine Kennedy, Seeds of Faith Early Learning Center
Tami Little, Sergeant Bluff-Luton Elementary School
Kyle Cleveringa, Sioux Center Middle School
Gene Folsom, South Central Calhoun Middle School
James Green, St. Ansgar Community Schools
Kelly Popp, St. Ansgar Elementary
Sheila Schulz, St. Ansgar Elementary
Kathleen Drey, St. Francis of Assisi School
Jenn Herold, St.Joseph Community School
Sunshine Huisman, Step Ahead Childcare and Preschool
Carrie Fellinger, Strawberry Hill Elementary
John Hebrink, Franklin Middle School
Allison Vallad, Franklin Middle School
Amanda Boyer, Franklin Middle School
Shannon Tesch, Galva-Holstein Elementary School
Julie Wiese, Galva-Holstein Lower Elementary
Jessica Jensen, Galva-Holstein Lower Elementary
Sydney Kinzer, Galva-Holstein Lower Elementary
Emily Thompson, Garfield Elementary
Joni Tickle, Gilbert Elementary School
Jennifer Wrage, Gladbrook-Reinbeck Elementary
Lindsay Plett, Gladbrook-Reinbeck Elementary School
McKaylie Croghan, Glidden-Ralston CDS
Denise DeBruin, Grant Elementary
Megan Trader, Grant Ragan Elementary
Lisa Johnson, Grant Wood Elementary School
Carrie Taylor, Highland Elementary
Sarah Allison, Hubbard-Radcliffe Elem.
Tracy Curtis, Independence Community School District
Cheryl Huebner, John Cline Elementary
Shanna Putnam Dibble, John Cline Elementary School
Jennifer Schlader, Kittrell Elementary
Deborah Errthum, LaSalle Catholic School
Gail Farber, Lincoln Elementary
Angela Boyd, Lincoln Elementary
Miranda Olsen, Little Royals
Mary Jo Hanson, Maple Valley Elementary
Molly Petersen, Mapleton Elementary
Sarah Schmidt, Mapleton Elementary
Ronda MacClure, Mapleton Elementary School
Amanda Seuntjens, Marcus Elementary
Sally Hofmann, Marion Home School Assistance Program
Adam Davis, Martensdale-St. Marys
Tammy Dillinger, Mayflower Christian School
Susan Maitlen, Mayflower School
Dawn Colsch, MFL MarMac Middle School
Angela Pape, MFLMarMac
Kendra Keller, Milo Primary School
Samantha Schroeder, MMCRU
Angie Schnepf, MMCRU Marcus
kate reuter, MMCRU Royals
Jennifer Thompson, Nashua-Plainfield Elementary
Theresa Knutson, New Hampton Elementary
April Schmitt, New Hampton High School
Amy Freese, Newell Fonda Elementary
Lisa Christiansen, Newell-Fonda
Kayla Wingert, Newell-Fonda
Julie Sievers, Newell-Fonda CSD
Jared Elsen, Newell-Fonda Elementary
Courtney Darrow, Newell-Fonda Lower Elem.
Susan Hess, Newell-Fonda School
Jennifer Jensen, North Cedar Elementary
Laura Schroeder, North Cedar Elementary Community School
Dean Behrens, North Cedar Elementary Lowden
Miranda Johnson, North Mahaska Community School District
Kari Albert, Notre Dame
Rachel Kuboushek, Notre Dame Catholic School
Stacey Snyder, Orange Elementary
Savanna Mason, Oskaloosa Elementary
Liz Roe, Oskaloosa Elementary
Stephanie Roberts, Oskaloosa Elementary
Kahlie Green, Oskaloosa Elementary
Kimberly Prendergast, Oskaloosa Elementary
Evie Milbrandt, Turkey Valley
April Schmitt, Turkey Valley Community Schools
Dawn Stoakes, Union HS
Allison Pattee, University of Northern Iowa Child Development Center
Joni Gilchrist, Walnut Hills Elementary
Laura Stallsmith, Washington Elementary
Lisa Hemphill, WCV Comm School
Megan Ginther, Webster City Middle School
Megan Kostka, Webster City Middle School
Melissa Lammers, Webster City Middle School
Joey Lapel, West Campus
Carla Even, West Central Elementary
Ann Reynolds, West Des Moines Schools
Annalee Hollingsworth, West High School
Kellie Knight, West High School
Jill Krueger, West Monona Elementary
Del Brink, Western Hills Elementary
Vicki Winterlin, Westwood Community School
Jennifer Bakke, Whiting Community
Kali Boynton, Whiting Elementary
Tabitha Ann Unternahrer, Winfield Mt. Union CSD
Karen Bouska, Wings Park Elementary
Hannah Blum, Woodbine Community School
Megan Kuhlmann, Woodbine Schools
Danielle Peckenpaugh, Woodbine Schools
SHYLA BREMER, Woodbury Central
Amy Jolivette, Woodrow Wilson Elementary
Nichole Kading, Y.O.U.R. INC.
# # #
About the Iowa Agriculture Literacy Foundation
IALF serves as a central resource for educators and volunteers who want to teach Iowa's students about agriculture. The mission is to educate Iowans, with a focus on youth, regarding the breadth and global significance of agriculture. Iowa is a leading producer of agricultural products that are essential to feed a growing world population, estimated to reach more than 9 billion by 2050. IALF believes it is important for all Iowans to understand the essential role agriculture has in their lives. IALF will support existing agriculture education efforts such as FFA, 4-H and Ag in the Classroom. IALF was created through a joint effort of agricultural stakeholders, including the Iowa Corn Growers Association, Iowa Farm Bureau Federation, Iowa Pork Producers Association, Iowa Soybean Association, Silos and Smokestacks Foundation, DuPont Pioneer, GROWMARK, and the Iowa Beef Industry Council. For more information visit IALF online at IowaAgLiteracy.org, on Facebook, and Twitter.
Source:
Iowa Agriculture Literacy Foundation
Contact:
Will Fett, Executive Director
Iowa Agriculture Literacy Foundation
WFett@IowaAgLiteracy.org
515-331-4182
Publish Date:
2/4/2019