Grants Available to Help Teach Agriculture in Iowa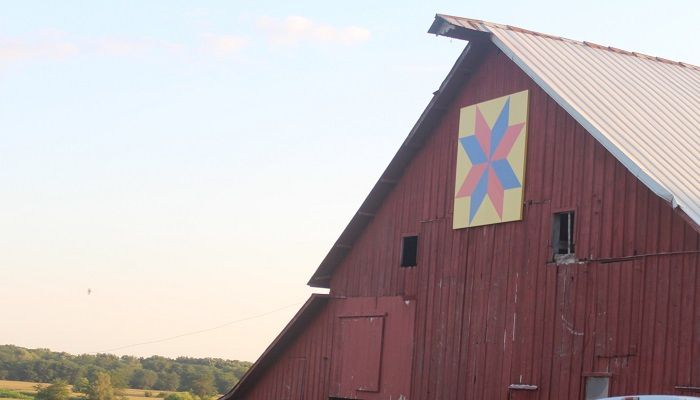 WEST DES MOINES, Iowa – November 30, 2022 – The Iowa Agriculture Literacy Foundation (IALF) is making mini-grants available to support the integration of agriculture into classroom instruction or after school programs with an academic focus.
The Agriculture in the Classroom Teacher Supplement Grants, made possible through support from the Iowa Farm Bureau Federation, are designed to help Iowa teachers initiate new projects or expand existing projects that promote agriculture literacy in students. Teachers can apply for $250 grants that can be used to fund innovative lessons, activities, classroom resources, guest speakers, outreach programs, field trips, and other projects. Up to 180 grants will be awarded to teachers throughout Iowa.
"Through our grant, students were able to learn about plant lifecycles, pollination, milk production, and coding," said 2022 grant recipient Amber Evans, Pocahontas Elementary. "I knew that just because my students live in a rural community doesn't mean they understand the agriculture happening outside the city limits. This grant really brings it to life."
Preschool through 12th grade teachers, librarians, afterschool program coordinators, and Homeschool Assistance Programs at Iowa schools are eligible to apply. Grants must relate to social studies, science, math, language arts, or 21st century skills and integrate agriculture into the learning.    
"We enjoyed seeing the garden progress throughout the year and having the students discuss the garden with their expanded vocabulary," Michelle Zimmerman, Seeds of Faith Early Learning Center, said of the school garden program funded through the IALF grant. "Our students learned about plant lifecycles, gardening, worms, and vegetables. Each week the students were excited to make observations about the garden."
"The Iowa Farm Bureau Federation (IFBF) is proud to provide financial assistance to support teachers in their classrooms," said Ronnette Vondrak, IFBF community resources manager. "Agricultural literacy is critical in further expanding knowledge and an understanding on the value and impact of Iowa agriculture."  
The deadline for application is January 9, 2023, and the proposed project must take place between January 15 and June 4, 2023. To apply online or for more information visit https://www.iowaagliteracy.org/tools-resources/general/grants. 
# # #