Graduate Credits Offered in Water Quality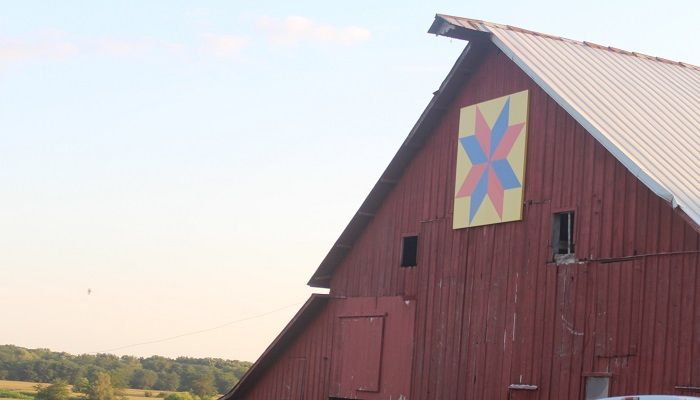 Des Moines, Iowa – August 28, 2017– Iowa is in the heart of the Mississippi watershed and plays an important role in managing nutrients and water quality. Now teachers and other educators can learn about water quality and how science can help manage soil nutrients like nitrates through a new graduate course offered by the Iowa Agriculture Literacy Foundation.
The online course will offer two graduate credits from Drake University, Morningside College, or Viterbo University through AEA PD Online. The course, The Science of Protecting Water Quality, will begin September 25, 2017 and run through November 27, 2017. It will train teachers to apply STEM (science, technology, engineering and mathematics) concepts in their classrooms. The course is targeted toward middle and high school science teachers and agriculture teachers, but is open all teachers interested in the subject or interested in expanding their science base. The course is also being offered for teacher license renewal credit.
"Water quality is a complicated topic. Teachers will learn how soil affects nutrients and how landowners can implement practices to improve water quality," said course instructor, Will Fett. "Iowa is a leader in growing crops like corn and soybeans and to continue with that success means protecting our water and soil resources."
The course is based on water quality and agriculture lessons that were developed through a partnership with the Resource Enhancement and Protection Conservation Education Program. The purpose of the Resource Enhancement and Protection Program (REAP) is to "invest in Iowa; our outdoors, our heritage, our people." REAP is supported by the state of Iowa, providing funding to public and private partners for natural and cultural resources projects, including water quality, wildlife habitat, soil conservation, parks, trails, historic preservation and more. The lessons were aligned to the Iowa Core Science Standards as well as the National Agriculture Literacy Outcomes. The course will address the water cycle, the nitrogen cycle, soil structure, cover cropping systems, runoff management, riparian area management, bioreactors, buffer zones, no-till farming, terracing, tiling, and water erosion.
Educators interested in signing up for the class can find the registration information in the AEA PD Online professional development catalog online. Space is limited to the first 20 registrations.
# # #
About the Iowa Agriculture Literacy Foundation
IALF serves as a central resource for educators and volunteers who want to teach Iowa's students about agriculture. The mission is to educate Iowans, with a focus on youth, regarding the breadth and global significance of agriculture. Iowa is a leading producer of agricultural products that are essential to feed a growing world population, estimated to reach more than 9 billion by 2050. IALF believes it is important for all Iowans to understand the essential role agriculture has in their lives. IALF will support existing agriculture education efforts such as FFA, 4-H and Ag in the Classroom. IALF was created through a joint effort of agricultural stakeholders, including the Iowa Corn Growers Association, Iowa Farm Bureau Federation, Iowa Pork Producers Association, Iowa Soybean Association, Silos and Smokestacks Foundation, DuPont Pioneer, GROWMARK, and the Iowa Beef Industry Council. For more information visit IALF online at IowaAgLiteracy.org, on Facebook, and Twitter.
Source:
Iowa Agriculture Literacy Foundation
Will Fett, Executive Director
Iowa Agriculture Literacy Foundation
WFett@IowaAgLiteracy.org
515-331-4182