Five Selected to Receive Agriculture Literacy Challenge Grants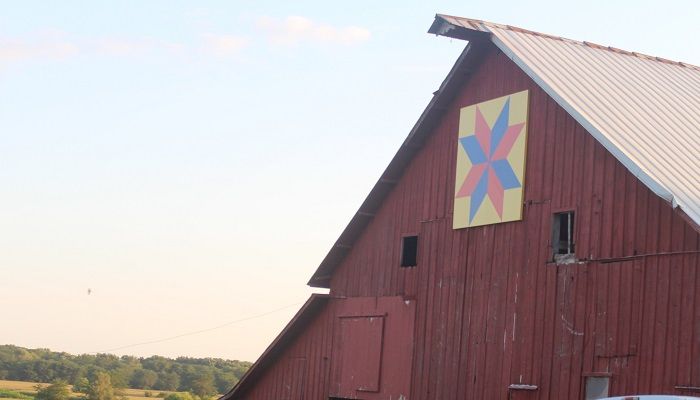 WEST DES MOINES, Iowa – April 3, 2019– The Iowa Agriculture Literacy Foundation (IALF) recently awarded five local projects across Iowa funding to help develop an understanding of agriculture with students and adults.
The Agriculture Literacy Challenge Grants encourage organizations to teach agriculture to those who aren't familiar with it. The intent is to increase agricultural awareness and knowledge among all ages. The five winning applications are:
Celebrate Community, Celebrate Cattle organized by Ag 4 All in Orient, Iowa. This will share the message of how Iowa cattle producers raise and care for their animals to ensure quality and safe food products to those attending community celebrations. The message will be delivered through interactive displays, a live animal, and trained volunteers. Interactive displays including a live animal, questions and answers from Beef Basics, Chew It Twice, beef-by products, animal feeds, and vaccinations. Samples of beef jerky will be provided. Activities will be featured at multiple community events.
iPads for FarmChat ® Programs is organized by the Scott Co. Farm Bureau in Eldridge, Iowa. The iPad would be used to conduct FarmChat® programs. The iPad will also be used to conduct Journey 2050 programs which is a simulation activity that teaches sustainable agricultural practices and targets students in grades 7-12.
Mitchell County FarmChat ® organized by ISU Extension and Outreach Mitchell County in Osage, Iowa. Starting this summer, Iowa State University Extension and Outreach of Mitchell County will complete one FarmChat® program per month. These programs will take students on a virtual field trip of a farm or agribusiness. Students in their classroom will interact live with a farmer via a video conferencing platform.
Ag Education Weeks organized by North Central Iowa Agriculture in the Classroom in Garner, Iowa. NCIAITC will visit school districts in an eight-county area for their Ag Education Weeks and provide every student with an agricultural lesson that meets standards, is age appropriate, fun, and hands-on. The project provides educational take-homes that the students can also share with their families.
Growing in the Garden/Science of BBQ organized by Jackson County Agricultural Extension District in Maquoketa, Iowa. Jackson County Extension will offer a day camp called the Science of BBQ. This program will introduce participants to grilling methods, including cooking with gas and charcoal. Youth will explore various meat cuts and how cooking temperatures and the composition of the meat can affect the barbecuing process. Participants also will learn how to incorporate meat into a healthy diet, food safety and techniques such as using rubs, marinades and seasonings. The Growing in the Garden program also provides applicable garden-based, nutritional, environmental and agricultural education to youth of all ages, through hands-on lessons and activities that connect learning in classrooms and after-school programs with living on planet Earth.
All Iowans are involved in agriculture by eating food and wearing clothes. Nearly 1 in 5 jobs in Iowa is in the agriculture industry. Yet most Iowans have no direct connection to agriculture production or the agriculture industry. Grants were awarded in amounts up to $1,000 to help teach agriculture to the public.
"Youth will learn about how plants grow," said grant recipient Amber Matthiesen from Jackson County Agricultural Extension District. "They will see how plants are grown as crops to produce things that we use every day. Youth will play in the dirt as they learn about the importance of soil in growing healthy crops."
"This FarmChat® program will enhance student awareness of local and Iowa agriculture by giving them an up-close look at agricultural practices that youth would not otherwise have," said Olivia Logue of ISU Extension and Outreach Mitchell County. "By coupling the virtual farm tour with a fun, hands-on learning activities supported by the 4-H learning model, do-reflect-apply our hope is youth will create a memorable learning experience that will last a life time."
Grants can be used to fund innovative lessons, activities, classroom resources, guest speakers, outreach programs, fieldtrips, and other projects. Organizations that have agriculture education as a part of their mission or purpose were eligible to apply.
"The educational experiences provided will enhance the understanding of both youth and adults," said Deb Hall of Ag 4 All. "It will not only heighten consumers understanding of Iowa agriculture, but also help producers and Ag 4 All develop a better understanding of the concerns of consumers."
# # #
About the Iowa Agriculture Literacy Foundation
IALF serves as a central resource for educators and volunteers who want to teach Iowa's students about agriculture. The mission is to educate Iowans, with a focus on youth, regarding the breadth and global significance of agriculture. Iowa is a leading producer of agricultural products that are essential to feed a growing world population, estimated to reach more than 9 billion by 2050. IALF believes it is important for all Iowans to understand the essential role agriculture has in their lives. IALF will support existing agriculture education efforts such as FFA, 4-H and Ag in the Classroom. IALF was created through a joint effort of agricultural stakeholders, including the Iowa Corn Growers Association, Iowa Farm Bureau Federation, Iowa Pork Producers Association, Iowa Soybean Association, Silos and Smokestacks Foundation, DuPont Pioneer, GROWMARK, and the Iowa Beef Industry Council. For more information visit IALF online at IowaAgLiteracy.org, on Facebook, and Twitter.
Iowa Agriculture Literacy Foundation
Will Fett, Executive Director
Iowa Agriculture Literacy Foundation
WFett@IowaAgLiteracy.org
515-331-4182
4/5/2019