Five Local Organizations Awarded Agriculture Literacy Challenge Grants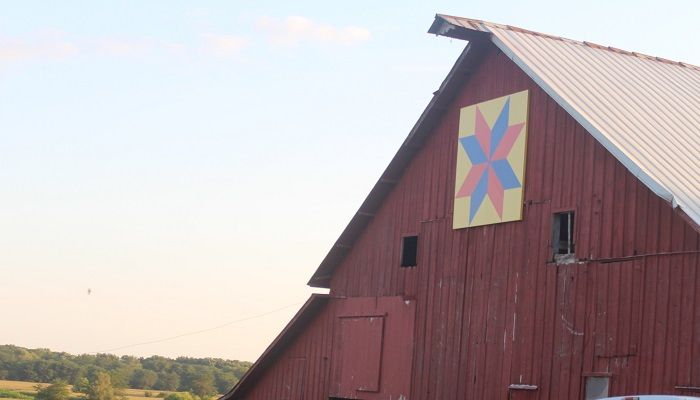 The Iowa Agriculture Literacy Foundation (IALF) recently awarded five local projects across Iowa funding to help develop an understanding of agriculture with students and adults.
The Agriculture Literacy Challenge Grants encourage organizations to teach agriculture to those who aren't familiar with it. The intent is to increase agricultural awareness and knowledge among all ages. The five winning applications are:
Pocahontas County 4th Grade Agriculture Day organized by the ISU Extension and Outreach Pocahontas County in Pocahontas, Iowa
Ag-Citing at the Clay County Fair organized by ISU Extension and Outreach Clay County in Spencer, Iowa
aROUND the farm in the BARN organized by Le Mars Area Chamber of Commerce Agriculture Committee in Le Mars, Iowa
Importance of Pollinators organized by Howard County Farm Bureau in Cresco, Iowa
Casey and Friends organized by Creston FFA in Creston, Iowa
All Iowans are involved in agriculture by eating food and wearing clothes. Nearly 1 in 5 jobs in Iowa is in the agriculture industry. Yet most Iowans have no direct connection to agriculture production or the agriculture industry. Grants were awarded in amounts up to $1,000 to help teach agriculture to the public.
Planned projects include educating about wind energy, beef production, corn and soy production, pollinators and their habitat, agricultural career options, and many more. Most of the programs rely on multiple partner organizations cooperating to deliver the educational program.
"Local farmers will teach the parts of the soy/corn plants as well as all the different by-products that are made from soy/corn," said grant recipient Lisa Zeman from ISU Extension and Outreach Pocahontas County. "Instructors will teach how the raw product begins at the farm and how it is transported, processed, sold, and ends up on our dinner plate."
ISU Extension and Outreach Clay County was also awarded one of the grants. "Each year third grade students from seven counties and 15 school districts attend the Clay County Fair in September as part of the Ag-Citing Program," said Cheryl Hurst. "The students participate in various activities to gain an understanding about the importance and value of agriculture to Iowa."
Grants can be used to fund innovative lessons, activities, classroom resources, guest speakers, outreach programs, fieldtrips, and other projects. Organizations that have agriculture education as a part of their mission or purpose were eligible to apply.
"Although we live in a rural community, fewer students are from the farm or have a connection to the farm and production agriculture," said Kelsey Bailey of Creston FFA. "This activity will bring farming and agriculture industry into the classroom as well as make children aware of where their food comes from."
For more information on grants and other IALF programs visit www.iowaagliteracy.org.
# # #
About the Iowa Agriculture Literacy Foundation
IALF serves as a central resource for educators and volunteers who want to teach Iowa's students about agriculture. The mission is to educate Iowans, with a focus on youth, regarding the breadth and global significance of agriculture. Iowa is a leading producer of agricultural products that are essential to feed a growing world population, estimated to reach more than 9 billion by 2050. IALF believes it is important for all Iowans to understand the essential role agriculture has in their lives. IALF will support existing agriculture education efforts such as FFA, 4-H and Ag in the Classroom. IALF was created through a joint effort of agricultural stakeholders, including the Iowa Corn Growers Association, Iowa Farm Bureau Federation, Iowa Pork Producers Association, Iowa Soybean Association, Silos and Smokestacks Foundation, DuPont Pioneer, GROWMARK, and the Iowa Beef Industry Council. For more information visit IALF online at IowaAgLiteracy.org, on Facebook, and Twitter.
Source:
Iowa Agriculture Literacy Foundation
Contact:
Will Fett, Executive Director
Iowa Agriculture Literacy Foundation
WFett@IowaAgLiteracy.org
515-331-4182