Agriculture Literacy Challenge Grants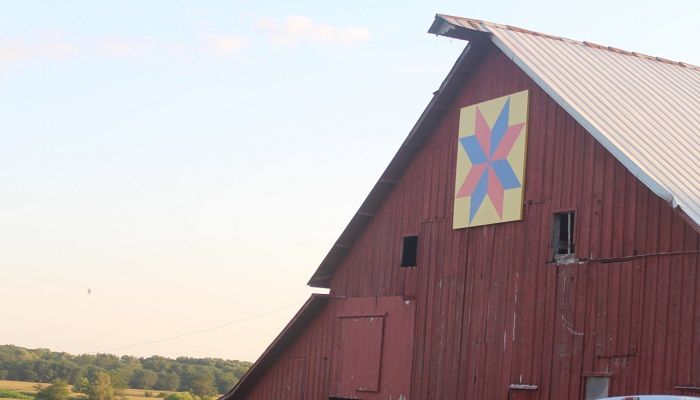 The Iowa Agriculture Literacy Foundation (IALF) is making grants available to support local efforts to develop an understanding of agriculture in students and adults.
The Agriculture Literacy Challenge offers five grants of up to $1,000 to help communities initiate new projects or expand existing projects that promote agriculture literacy through education and outreach. Grants can be used to fund innovative lessons, activities, classroom resources, guest speakers, outreach programs, fieldtrips, and other projects.
Agriculture is vital to the state and local economy and it is essential that we all understand how to create innovation and sustainability in our food and fiber system," said IALF executive director Will Fett. "We hope these grants allow local organizations to teach more people about food, fiber, fuel and natural resources."
Organizations that have agriculture education as a part of their mission or purpose are eligible to apply. Applicants can use available resources to help teach others. Programs like FarmChat® and Agriculture in the Classroom are encouraged.
One in five jobs in Iowa is in the agriculture industry, but most Iowans don't have a direct connection to agriculture production or the agriculture industry," said Fett. "These grants will help elevate the understanding of the chain of production from the farm field to the dinner plate and everything in between."
The deadline for application is April 9, 2017 and the proposed project must take place between April 1 and October 31, 2017. To apply online or for more information visit www.iowaagliteracy.org.
# # #
About the Iowa Agriculture Literacy Foundation
IALF serves as a central resource for educators and volunteers who want to teach Iowa's students about agriculture. The mission is to educate Iowans, with a focus on youth, regarding the breadth and global significance of agriculture. Iowa is a leading producer of agricultural products that are essential to feed a growing world population, estimated to reach more than 9 billion by 2050. IALF believes it is important for all Iowans to understand the essential role agriculture has in their lives. IALF will support existing agriculture education efforts such as FFA, 4-H and Ag in the Classroom. IALF was created through a joint effort of agricultural stakeholders, including the Iowa Corn Growers Association, Iowa Farm Bureau Federation, Iowa Pork Producers Association, Iowa Soybean Association, Silos and Smokestacks Foundation, DuPont Pioneer, GROWMARK, and the Iowa Beef Industry Council. For more information visit IALF online at IowaAgLiteracy.org, on Facebook, and Twitter.
Source:
Iowa Agriculture Literacy Foundation
Will Fett, Executive Director
Iowa Agriculture Literacy Foundation
WFett@IowaAgLiteracy.org
515-331-4182