USDA NIFA Invests $300K to Help Iowa Teachers and Students with Supervised Agricultural Experiences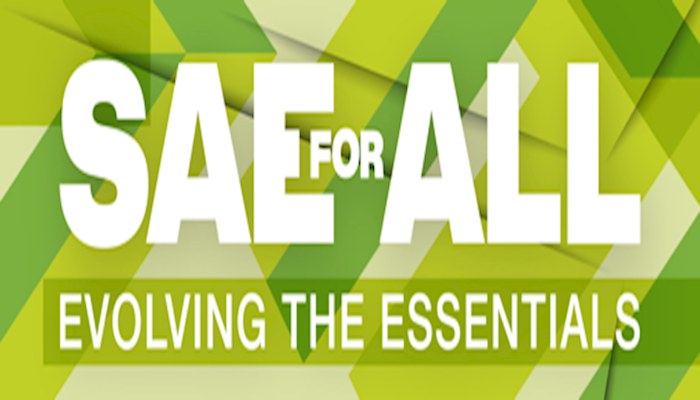 Wes Des Moines, Iowa – July 12, 2021– The Iowa Council on Agricultural Education announced today it received a grant for $300,000 to be administered by the Iowa Agriculture Literacy Foundation. The grant will be used to support teacher professional development of Supervised Agricultural Experiences for high school agriculture education students. This grant will train 50 teachers per year for the next four years.
The purpose of this project is to train secondary agricultural education instructors in how to best teach foundational skills like record keeping, personal finance, and agricultural business to be applied with students and their supervised agricultural experience (SAE) programs. The project will give teachers the necessary tools they need to implement core foundational skills training for their students and establish SAE programs for all students. With good record keeping skills, an understanding of personal finance, and an understanding of basic agricultural business (entrepreneurship, placement, research, etc.) so they can develop a foundational SAE that can lead to an immersion SAE. Foundational SAEs will allow students to research and explore career opportunities within the Agriculture, Food and Natural Resources industry. They will complete interest inventories and identify a career goal.
"Supervised Agricultural Education experiences have long been a part of the successful agricultural education model," said Iowa Agriculture Literacy Foundation executive director Will Fett. "But giving teachers the tools they need to equip students and start them down that learning path has always been a barrier for student participation. This project will ensure that all students can participate in an SAE program to enrich their learning experience."
Ultimately, students will be able to describe career opportunities and the path to achieving them. Foundational SAEs will allow students to develop the employability skills needed to succeed in both college and their career, including responsibility, communication, innovation, critical thinking, and collaboration. From a Foundational SAE, students can then progress to an immersion SAE which could be a placement/internship experience, an ownership/entrepreneurship experience, a research experience, a school-based enterprise, or a service-learning experience. But to be successful at any of these, students need to have those foundational skills. For agriculture educators to teach those foundational skills they need lessons, training on how to plan, training on how to implement, and other tools that will ensure their success as educators.
"SAE programs not only help student develop skills," said Fett "but they also serve as a boost to the local and state economy as students go on to create businesses, earn money, and pay taxes."
This grant is one of 21 Professional Development and Secondary School Teacher grants with a total investment of $6.2 million that will increase the number of K-14 teachers and educational professionals trained in the food and agricultural sciences. These grants are part of NIFA's Agriculture and Food Research Initiative.
"As we work to build the talent pipeline for agricultural science, technology and business, we have to reach young people while they are in high school," said NIFA director Dr. Carrie Castille. "With this support from NIFA, teachers can develop skills necessary for integrating food and agricultural science into their classes; explore food and agricultural science career paths; and forge mentorships with agricultural professionals, business leaders and university faculty that will help guide the next generation of agricultural scientists and leaders."
The grant team that will lead the implementation of the four-year project includes Iowa State University, the Iowa Department of Education, and the Iowa Association of Agricultural Educators. Iowa State University's Research Institute for Studies in Education will provide the evaluation and measure the short and long-term success of the project. By the end of the project, 200 teachers will have been trained and more than 15,000 students will be impacted.
The Iowa Council on Agricultural Education is a bipartisan effort that is charged to review, develop, and recommend standards for secondary and postsecondary agriculture education in Iowa. Agriculture education is offered in 248 high schools across Iowa. Agriculture education employs a three-component model to deliver teaching through classroom instruction, supervised agricultural experience programs, and leadership development through FFA. Students who take an agriculture education class are eligible to join FFA. There are nearly 16,600 FFA members in Iowa. There are approximately 23,000 students enrolled in secondary agricultural education programs in Iowa.
# # #
About the Iowa Agriculture Literacy Foundation
IALF serves as a central resource for educators and volunteers who want to teach Iowa's students about agriculture. The mission is to educate Iowans, with a focus on youth, regarding the breadth and global significance of agriculture. Iowa is a leading producer of agricultural products that are essential to feed a growing world population, estimated to reach more than 9 billion by 2050. IALF believes it is important for all Iowans to understand the essential role agriculture has in their lives. Through Agriculture in the Classroom efforts IALF engages with teachers and students. For more information visit IALF online at www.IowaAgLiteracy.org, on Facebook, and Twitter.

About the Iowa Council on Agricultural Education
The Iowa Council on Agricultural Education reviews, develops, and recommends standards for secondary and postsecondary agricultural education. Established in 1988 by legislative act of the 72nd Iowa General Assembly, the Council is appointed by the Governor annually and made up of nine voting members. The Council members represent all areas of agriculture and diverse geographical areas. The Council includes representation from secondary schools, postsecondary schools, and a teacher educator. Ex officio members include representatives from Iowa FFA, Iowa FFA Alumni, the Postsecondary Agriculture Student Organization of Iowa, the Iowa Department of Education, the Iowa Department of Agriculture and Land Stewardship, and members of the Iowa general assembly.