Tyson Foods Grant Continues to Support Student Literacy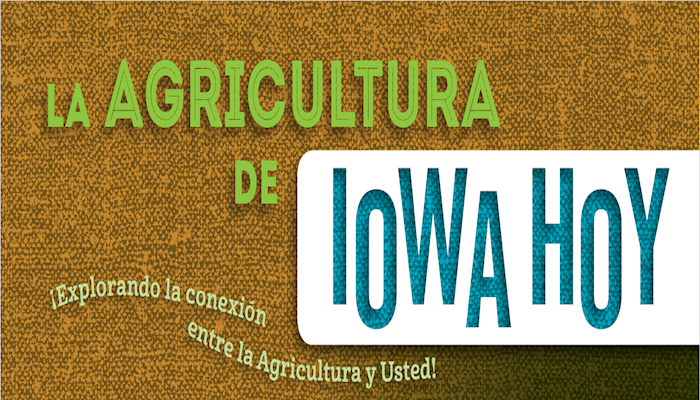 STORM LAKE, Iowa – November 30, 2020 – The Iowa Agriculture Literacy Foundation (IALF) received a $15,000 grant from Tyson Foods that supported the development of a Spanish translation of their popular student reader Iowa Ag Today.
This investment will allow IALF to develop a publication that supports English Language Learner students and enhance their literacy and fluency. The popular student reader is utilized in the Storm Lake Community School District and in schools around Iowa that work with English Language Learner student populations. The publications teach students about agriculture and are aligned to core Iowa science, social studies, and nutrition standards. The publication is targeted to 4th grade readers but can be adapted to multiple grade levels based on the students' abilities. Each publication will come in an English version and a Spanish version and so students can increase their comprehension of the material.
The three issues that have been translated relate to 1) culture, society, economy, and geography; 2) science, technology, engineering, and math (STEM); and 3) plants and animals for food, fiber, and energy. Each issue features nonfiction stories, discussion topics, and new vocabulary for students.
"There are more than 31,000 students in Iowa who don't have English as their first language," said Will Fett, executive director of IALF. "Most of them are Spanish speakers and this will be a tool that teachers can use to help them improve their understanding of the subject while learning English and aligning to educational standards."
Additionally, this investment from Tyson Foods will allow IALF to train teachers in the best practices for using the publications. IALF hosts teacher professional development workshops and presents at teacher conferences where this publication will be a prominent resource used. More than 325 school districts across Iowa will be able to benefit from this project.
"Many of our employees speak Spanish at home and this publication will help not only their kids, but the whole family," said Lynn Schable of Tyson Foods. "We want to see the Storm Lake school district continue to thrive and are proud to support this project as it has the potential to significantly benefit our families and community."
For more information about this and other agricultural literacy projects, please visit
www.iowaagliteracy.org
.