Teacher Professional Development Redesigned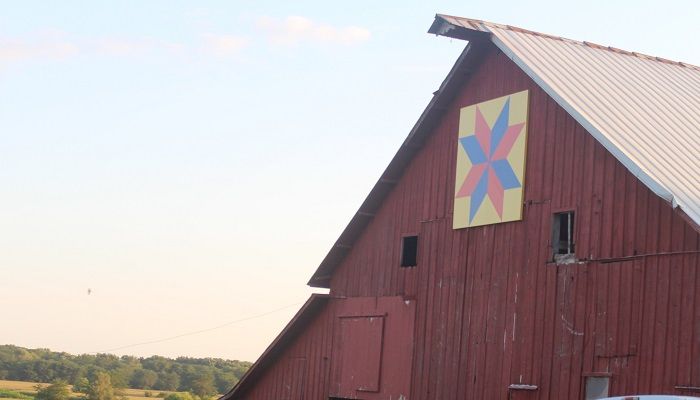 Harlan, Iowa, – June 18, 2020 – The first half of 2020 has brought many changes, and Loess Hills Agriculture in the Classroom (LHAITC) teacher professional development has changed too. A two-day workshop was scheduled that included onsite tours and guest speakers but was changed to a virtual platform after safety concerns of COVID-19 limited group size.
The switch to virtual learning enabled 18 teachers, three Iowa Agriculture Literacy Foundation (IALF) staff members, and other guests, to connect remotely. To kick off the self-paced course, a two-hour video conference was held on June 16th. While the majority of the learning will take place online and at the teacher's own pace, a lot was accomplished in the two-hour live session.
After a brief introduction and overview of Zoom features, a quick poll was taken in which teachers could share what grades were taught, what their comfort level in teaching agricultural topics was, if they had taken an IALF professional development course before, and if they had used IALF resources. The course instructor, Cindy Hall, walked the group though the online learning platform to make sure participants could locate assignments and check the course timeline. Participants were then introduced to the many science and social studies connections that can be made when integrating agriculture into the curriculum.
Mike and Kara Dickinson connected with the group virtually and hosted a FarmChat®, or virtual field trip, from their broiler facility in Harrison County. Mike gave the group an overview of the broiler facility, raising chickens, and how he works to make their farm economically and environmentally sustainable. Mike also gave the class a view of the 43,000 new baby chicks that had just arrived that day. He showed how the control panels work and explained some of the biosecurity measures they use on the farm. Kara talked about her experience teaching and what Agriculture in the Classroom lessons had been taught in her class.
"I think it is very beneficial for teachers to be able to earn license renewal or graduate credits using this online platform," said Melanie Bruck of LHAITC.
Through the course teachers will focus their learning on five topics: Iowa livestock, Iowa crops and conservation, technology, farm finance, and sustainability. Two assignments will have teachers create a new lesson plan and develop a virtual learning module of an existing agricultural lesson.
"I love these classes because it gives you more background knowledge to share with your students. They definitely help me become a better teacher," said Kate Hornung. "As we've discussed, everything seems to relate back to agriculture!"
This and other workshops or professional development course will be held online for educators throughout June and July this summer. For more information, please visit www.IowaAgLiteracy.org.
About Loess Hills Agriculture in the Classroom
Loess Hills Agriculture in the Classroom is a regional effort of the Iowa Agriculture Literacy Foundation (IALF) established August of 2018. It serves school districts in five counties in southwest Iowa including Carroll Co., Crawford Co., Harrison Co., Shelby Co., and West Pottawattamie Co. The IALF mission is to educate Iowans, with a focus on youth, regarding the breadth and global significance of agriculture. IALF serves as a central resource for educators and volunteers who want to teach Iowa's students about agriculture. As leading producer of agricultural products, it is important for all Iowans to understand the essential role agriculture has in their lives. The mission of Agriculture in the Classroom is to "increase agricultural literacy through PK-12 education." An agriculturally literate person is "one who understands and can communicate the source and value of agriculture as it affects quality of life." AITC programs seek to improve student achievement by applying authentic, agricultural-based content as the context to teach core curriculum concepts in science, social studies, language arts and nutrition. By embedding agriculture into curriculum, AITC cultivates an understanding and appreciation of the food and fiber system that we rely on every day. AITC is unique within the agricultural education community as the lead organization to serve the full spectrum of PK-12 formal education. For more information visit IALF online at
www.IowaAgLiteracy.org
, on
Facebook
, and
Twitter
.