Students Connect Farm to Plate with Pizza-themed Projects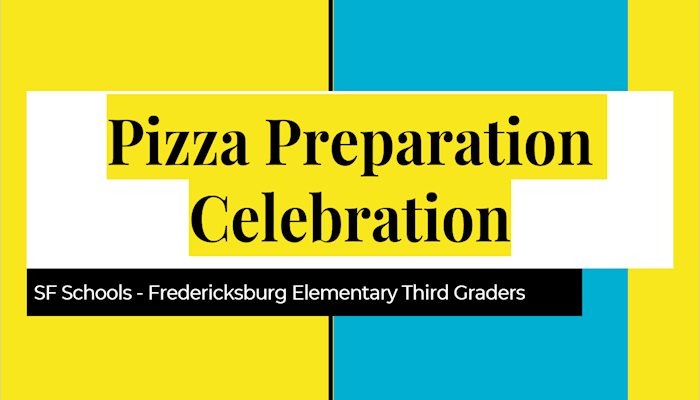 West Des Moines, Iowa – April 16, 2021–A 3rd grade class from Fredericksburg Elementary in Fredericksburg, Iowa has won the 2021 Pizza-thon contest with a project titled Pizza Preparation Celebration. The contest for Iowa students in grades 3-5 was organized by the Iowa Agriculture Literacy Foundation. Students were challenged to create a product procurement plan explaining where ingredients in pizza come from.

The winning project – Pizza Preparation Celebration – discussed the origin of pizza itself, and how several popular pizza ingredients are made. Students discussed how wheat is grown to produce the flour in the crust. They discussed how tomatoes are grown to produce the sauce. They discussed how milk from cows is used to make cheese and how pork from pigs is used to make pepperoni. The class, taught by Diane Boltz, will receive a certificate and a pizza party celebrating their first-place win.

Both second and third-place teams in the competition hail from Nevada Middle School in Nevada, Iowa and were taught by Cathryn Carney. The project titled Asian Salad Pizza earned second place and discussed several pizza ingredients that are grown in Asia. The project titled Junk Food Lovers Pizza earned third place and discussed the origins of popular candies and sweets, including maple syrup. Both teams will receive a certificate recognizing their achievement.

"This was the first year of the contest and it was a success," said Will Fett, executive director of the Iowa Agriculture Literacy Foundation. "We hope that this helps students make the connection between food that they enjoy like pizza and how the ingredients were produced on a farm."

The Pizza-thon program, originally developed in 1994 by Eldon Weber as a result of the Iowa State University "Vision 2020" program, has been newly adopted by IALF this year. Resources including a series of lesson plans were made available to educators to help teach students about where pizza ingredients come from using science, social studies, and English language arts standards.
To learn more about Pizza-thon and other student programs, visit IowaAgLiteracy.org.