Student Authors Win Bushel of Stories Contest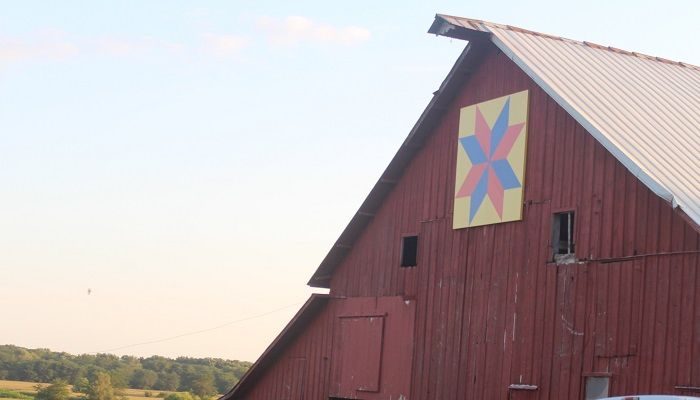 West Des Moines, Iowa – March 23, 2021–A 5th grade student from Kingsley, Iowa and a 7th grade student from Kiron, Iowa have been named the winners of the Bushel of Stories agriculture writing contest. The contest for Iowa students in grades 3-8 was organized by the Iowa Agriculture Literacy Foundation. Students were challenged to write a story book about agriculture or food. Eighty-five student entries were submitted and judged with the winning two set to be published.

Enley Ploeger is a student at Kingsley Pierson School and was named the winner of the elementary division for students in grades 3-5. Her book Hiccup the Wonder Pig tells the story of a piglet born with a unique disease. Through the care of the farmer and her family, the piglet grows up to be healthy.

Deanna Anderson is a student at Denison Middle School and was named the winner of the middle school division for students in grades 6-8. Her book entitled ABC Agriculture gives readers an understanding of the diversity and variety of agriculture. The ABC format allows readers to become familiar with new words and vocabulary with each letter of the alphabet.

Both winners will receive cash prizes, award plaques, and certificates. The two winners will have their final work published. The second and third place winners in the elementary division were Asher Keene of Wellman, Iowa and Maddie Pralle of Hampton, Iowa, respectively. The second and third place winners in the middle school division were Rosy Chatfield of Newton, Iowa and Sarah Pickens of Shenandoah, Iowa, respectively.

Educators who worked with their students through this contest utilized lesson plans and other resources to guide their students through the writing process. The educator resources that support the contest teach the basics of books, the process of publication, and the writing process. Students learned about features of books including authors, illustrators, fiction vs nonfiction, writing perspectives, the purpose of a story, and will analyze these features in agricultural books. Students learned about how books are written and produced, from the author's idea to the library. Students learned writing skills and practice them by creating their own fiction or non-fiction story about agriculture or food production.
"This was the first year of the contest and it was a huge success," said Will Fett, executive director of the Iowa Agriculture Literacy Foundation. "We hope that this not only helps inspire young authors, but also helps provide more accurate agriculture books to bookshelves everywhere."

The Bushel of Stories student writing competition is funded in part by a Fire-Up Grant from the National Agriculture in the Classroom Organization. The purpose of this grant program is to strengthen state programs by funding innovative ideas and proven outreach strategies to increase agricultural literacy among Pre-K-12 teachers and their students.

To learn more and help students participate in A Bushel of Stories writing contest, visit IowaAgLiteracy.org.