Specialty Crop Block Grant Promotes the Use of Lavender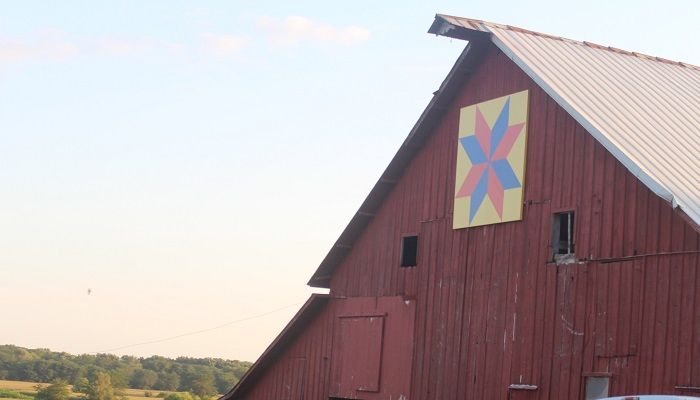 WEST DES MOINES, Iowa – December 3, 2020 – The Iowa Agriculture Literacy Foundation (IALF) received a Specialty Crop Block Grant from the Iowa Department of Agriculture and Land Stewardship to help grow demand for the Iowa specialty crop of lavender.
This investment will allow IALF to increase awareness and understanding of lavender as a specialty crop in Iowa through the development of lesson plans and hands-on activities for educators and students. The lessons and activities will include lavender production, honeybees as pollinators, and feature lavender products like lip balm, lotions, honey, and other food items. The lessons will be used by Loess Hills Agriculture in the Classroom and other organizations across the state. The hands-on activities will be demonstrated at community and school events like STEM festivals. They will include samples of lavender products including food items for learners to try.
"While Iowa agriculture is largely focused on important commodity crops like corn and soybeans, there is a rich tapestry of specialty crops grown here as well," said Will Fett, executive director of the Iowa Agriculture Literacy Foundation. "Lavender can be grown at a small scale and provide diversity of revenue for farmers. The Loess Hills area offers well drained soil that is ideal for growing lavender."
The developed lessons can be tied to social studies standards – specifically what geographical, climatic, and geological advantages that Iowa might offer to grow this specialty crop. Lavender is more traditionally recognized as a crop of France, Bulgaria, Spain, Italy, or domestically in Washington. The lessons compare and contrast these growing regions and have students explore the similarities and differences. Students will learn that there are many different species of lavender that can be used for different purposes, for example, landscaping, dried buds, culinary buds, crafting, fresh cut, and oil.
"Educational programs, like those offered by the Iowa Agriculture Literacy Foundation, are great ways to introduce students, teachers and consumers to new locally-grown foods and products, and careers in agriculture," said Iowa Secretary of Agriculture Mike Naig. "The Iowa Department of Agriculture and Land Stewardship is pleased to offer Specialty Crop Block Grants to support these types of programs which help our state's fruit, vegetable, horticulture and nursery producers be more competitive and explore new opportunities to grow their businesses."
In addition to the lesson plans and curricular resources, the Iowa Agriculture Literacy Foundation is planning to conduct professional development workshops for teachers that will include training in lavender and, if possible, tours to one or more lavender farm. For more information about this and other agricultural literacy projects, please visit www.iowaagliteracy.org.