No Fair? No Problem!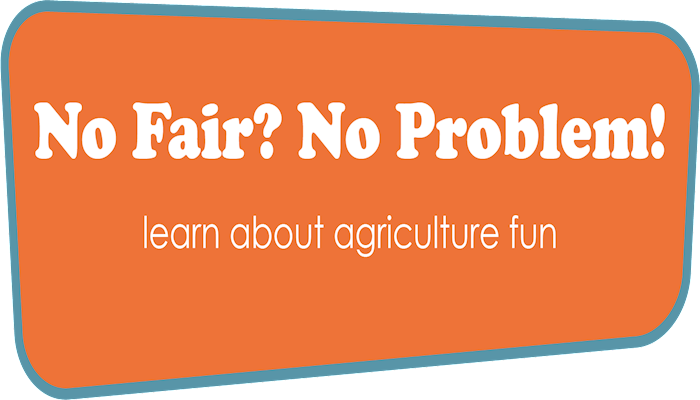 Wes Des Moines, Iowa – July 23, 2020– Agricultural education is always a focus at the Iowa State Fair. From baby animals to food production and more, you will find plenty of exciting activities and events to explore more of Iowa's diverse agriculture industry. But with the State Fair no longer happening, the Iowa Agriculture Literacy Foundation is offering several opportunities to learn about agriculture and win some prizes.
The Great Agriculture Cook-Off
Favorite family recipes and new innovative recipes will go head to head as Iowa commodity experts and Agriculture in the Classroom volunteers weigh in to judge the best dish. Participants will submit a recipe, photo of the dish, and agricultural facts. Each recipe will be followed and recreated by judges to be tasted and rated. Participant creativity must be channeled to use at least two of the following Iowa agricultural commodities or a by-product of these commodities: corn, soybeans, pork, eggs, beef, and/or turkey. Winning recipes will receive gift cards of up to $75.
Agriculture at the Fair - Writing Contest
Students in grades 3-12 can grab their quills, pick up their pens, or sit down at their keyboards and tap into their inner Shakespeare with this fun writing contest! Student winners in each category will receive $15 Amazon gift cards. Students can write a poem about their favorite fair food. Or they can write a short story about the journey an agricultural commodity made to get to the fair. Or they imagine they were crowned royalty at the fair and draft an acceptance speech.
Flat Aggie Photo Contest
Forget Flat Stanley! Participants can take Flat Aggie on a tour and capture photos of her adventures. Families will be able to print and color their own Flat Aggie and take photos of Aggie exploring agriculture and science in the world around her. Posting the photos on social media using the tag #FlatAggie2020 enters families into the contest. The winning family will get a tote bag prize full of the My Family's Farm books and a $10 Amazon gift card.
State Fair Trivia
Trivia buffs can test their knowledge of Iowa agriculture and the Avenue of Breeds in an online quiz. Players of all ages are welcome. Perfect scores will be entered into a drawing to win a $50 gift card.
Sidewalk Chalk Contest
Kids and families can decorate their driveways and sidewalks with their favorite agriculture-related fair activities! Favorite animals, favorite fruits or vegetables, unusual vegetables, favorite "food on a stick", and favorite pieces of farm equipment will all become works of chalk art. Participants can also make their own sidewalk chalk with cornstarch which is a byproduct of corn. Families can upload pictures of the chalk art and write a description to be entered into the drawing. Winners will receive a tote bag prize full of the My Family's Farm books and a $10 Amazon gift card!
"There are a lot of great ways to have fun and learn about agriculture – even while social distancing," said Will Fett the executive director of the Iowa Agriculture Literacy Foundation. "We wanted to give parents and kids some fun activities that were fair related to help celebrate this time of year."
To learn more about all of the contests and to participate, visit www.IowaAgLiteracy.org.