Iowans Receive Scholarship to Attend National Agriculture in the Classroom Conference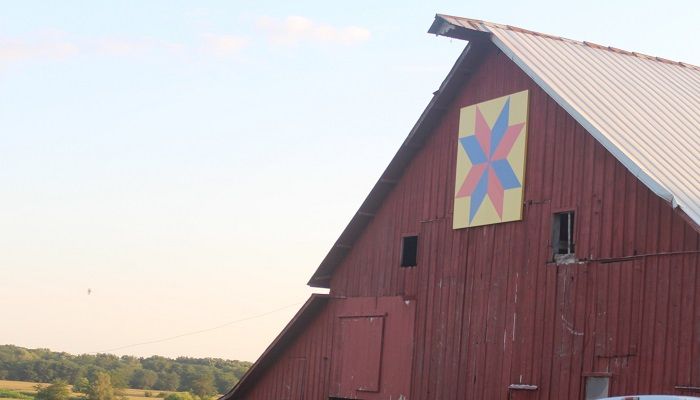 Six teachers from across Iowa have been selected to receive scholarships from the CHS Foundation to attend the 2021 National Agriculture in the Classroom Conference "Fields of Dreams" scheduled for June 28-July 1 in Des Moines, Iowa.
Pre-kindergarten through 12th grade teachers were selected for their desire to learn more innovative ways to use agricultural concepts to teach reading, writing, math, science, social studies and more. Onsite and traveling workshops at the conference will provide these teachers with demonstrations of how effective the use of agricultural concepts in classroom instruction can be. In addition, teachers will network with other educators who have a passion for Pre-K-12 agricultural literacy.

"We're happy to assist teachers who are interested in educating their students about agriculture by helping them attend the National Agriculture in the Classroom Conference," said Nanci Lilja, president of the CHS Foundation. "The CHS Foundation is committed to developing agriculture leaders for life and these teachers introduce students to the industry and spark interest in agriculture careers."
The CHS Foundation has provided these scholarships to teachers since 2013.

"Thanks to the CHS Foundation more teachers will be able to attend the National Agriculture in the Classroom Conference," said Tammy Maxey, president of the National Agriculture in the Classroom Organization (NAITCO) and programs director of Virginia Agriculture in the Classroom. "NAITCO appreciates partnerships like the one it has with the CHS Foundation, which helps NAITCO expand its agricultural literacy outreach to more teachers across the country."
The following teachers will receive scholarships to the conference, which covers an early in-person registration of $435 or a virtual registration of $50:
Amber Evans from PAC Elementary School
Amy Decker from Aquin Catholic Elementary
DeEtta Andersen from Center Point Urbana High School
Kerri Bell fromMid-Prairie East Elementary School
Linda Kirschenman from Ames Christian School
Rhonda Osborn from Des Moines Christian School
The CHS Foundation, funded by charitable gifts from CHS Inc., is focused on developing a new generation of agriculture leaders for life-long success. Together, with its partners, it is igniting innovation and driving excellence in agriculture education, cultivating high-impact programs for rural youth and accelerating potential for careers in agriculture.