Harrison County Farm Bureau Supports Agriculture Programs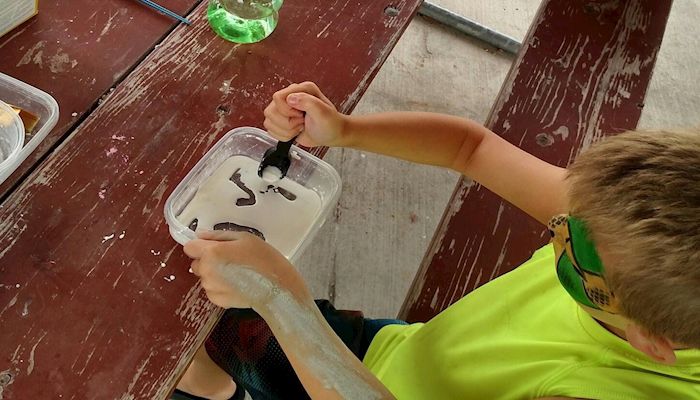 Harlan, Iowa, – Feb. 8, 2021 – Members of the Harrison Co. Farm Bureau have approved a $2,500 donation to Loess Hills Agriculture in the Classroom (LHAITC) to support in-classroom programming, educational support, and teacher professional development. Harrison Co. Farm Bureau has supported LHAITC since 2018 and has helped ensure the continued success.
Harrison Co. Farm Bureau focuses on helping farm families prosper and helping students learn about where their food comes from and how it is raised on the farm. This focus aligns to their mission of creating a vibrant future for agriculture, farm families, and their communities. Harrison Co. schools that the LHAITC programs works with include the Boyer Valley Community School District, the Logan-Magnolia Community School District, the Missouri Valley Community School District, the Tri-Center Community School District, the West Harrison Community School District, and the Woodbine Community School District.
"Farm Bureau continues to invest in agricultural literacy because many youths, even in rural districts, aren't exposed to agriculture," says Kara Dickinson, Harrison County advisory council member for LHATIC. "It's our goal to provide youth with knowledge about modern agriculture and help them gain an understanding as to why farmers farm the way they do."
Recently, Loess Hills Agriculture in the Classroom education program coordinator Melanie Bruck has been asked to assist with standards-based programming for 11-12 grade classes at the newly developed Regional STEM Center located in the CREW Center in Woodbine, Iowa. Agricultural examples can reinforce core educational standards like science and social studies. This project will help ensure that what is being taught in schools meets the needs of the community and prepares students for successful careers.
"In addition to the financial support the Harrison County Farm Bureau members have volunteered their time with county fair programs, school read aloud events, and county wide scavenger hunts with agriculture-based content," says Bruck, "Getting invited into classrooms and conducting programing for PreK-12 grade students is a collaborative effort."
As part of this past year's programming, LHAITC has conducted 177 programs which had an impact on 3,423 students, 381 of those from school districts in Harrison Co. Virtual programs were also conducted and reached nearly 10,000 viewers. Agriculture in the Classroom strives to increase agricultural literacy through PreK-12 education. An agriculturally literate person is defined as one who understands and can communicate the source and value of agriculture as it affects quality of life. LHAITC programs seek to improve student achievement by applying authentic, agricultural-based content as the context to teach core curriculum concepts in science, social studies, language arts and nutrition. By embedding agriculture into curriculum, LHAITC cultivates an understanding and appreciation of the food and fiber system that we rely on every day.