Grants Help Teachers Educate Students about Agriculture: 72 Grants were Awarded to Help Integrate Agriculture into Classrooms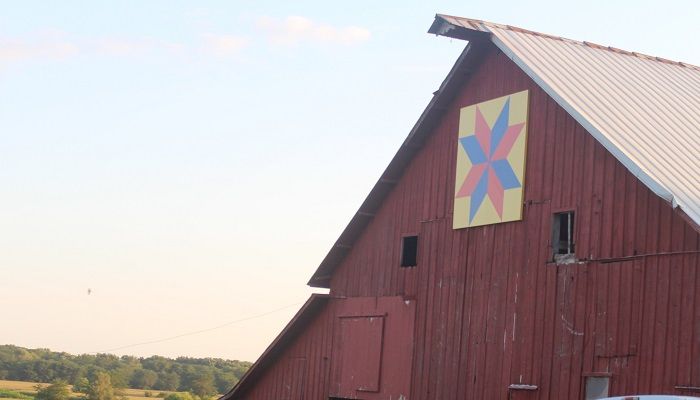 WEST DES MOINES, Iowa – March 24, 2021 – The Iowa Agriculture Literacy Foundation (IALF) has awarded 72 grants to schools throughout Iowa to support the integration of agriculture into classroom instruction or after school programs with an academic focus.
The Agriculture in the Classroom Teacher Supplement Grants are designed to help teachers initiate new projects or expand existing projects that promote agriculture literacy in students. Grants can be used to fund innovative lessons, activities, classroom resources, guest speakers, outreach programs, fieldtrips and other projects.
One grant recipient, Crystal Gingerich who will be teaching students about chickens and eggs, commented, "I am super excited about this and I know our students will be as well."
Some of the innovative applicants will be conducting projects this year including aquaponics, water quality, farm-to-fork projects, dairy field trips, egg hatching, and agricultural history tours. Successful applicants will use these agricultural experiences to teach language arts, social studies and a variety of other concepts already taught in their classrooms.
"Many teachers really see agriculture as a great way of putting core science and social studies concepts into context," said IALF executive director, Will Fett. "These projects provide unique learning experiences for students and the grant funds will ensure teachers have the resources and support they need."
The grants are a special project of IALF and made possible through support from the Iowa Farm Bureau Federation. "We are pleased to provide this support for teachers in their classrooms," said Ronnette Vondrak, Iowa Farm Bureau Federation (IFBF) community resources manager. "Agricultural literacy is an important aspect of the IFBF goal to build understanding of the value of Iowa agriculture."
The projects will be completed October 1, 2021. For more information, visit www.iowaagliteracy.org. The following are award recipients:
Azra Alibasic, Hubbell Elementary School, Des Moines
Shari Ambrose, Community Lutheran School, Readlyn
Cheryl Andersen, Harlan Community School, Harlan
Stephany Becker, Siouxland Christian Schools, Sioux City
Leslie Brandt, Alden Elementary, Alden
Jennifer Brincks, Carroll Middle School, Carroll
Ellen Cannon, Midland Elementary, Oxford Junction
Susan Cenci, Eddyville Blakesburg Fremont Home School Assistance Program, Eddyville
Tess Cochran, East Union High School, Afton
Chelsey Cozad, Sidney Elementary School, Sidney
Jill Craighton, CAL Elementary, Latimer
Beth Cuddeback, Seeds of Faith Early Learning, Clive
Denise DeBruin, Grant Elementary, Albia
Jennifer DeLaRosa, Carrie Lee Elem. School, Decorah
Tammy Dillinger, Mayflower Christian School, Creston
Ashley Dirks, Albert City-Truesdale Elem., Albert City
Lisa Doering, Alden Elementary, Alden
Michelle Erbs, Blakesburg Elementary, Blakesburg
Nichole Gent, Woodward-Granger, Woodward
Crystal Gingerich, Mid-Prairie Home School Assistance Program, Kalona
Diane Gnade, Midland Elementary, Wyoming
Elizabeth Good, Oskaloosa Elementary, Oskaloosa
Michelle Griffen, Logan-Magnolia Elementary, Logan
Rob Hart, Franklin School, Council Bluffs
Kimberly Henning, Kittrell Early Childhood Center, Waterloo
Stacey Hennings, Bennett Community School, Bennett
Linda Hosch, St.John School, Independence
Judy Jacobsen, IKM-Manning CSD, Manning
Angie James, Fairbank Elementary, Fairbank
Jennie Jensen, North Cedar Elementary, Lowden
Katie Johnsen, Logan-Magnolia Elementary, Logan
Lisa Johnson, Grant Wood Elementary, Cedar Rapids
Miranda Johnson, North Mahaska Community School District, New Sharon
Christine Kennedy, Seeds of Faith Early Learning, Clive
Megan Kramer, MMCRU, Remsen
Janet Mack, Seeds of Faith Early Learning Center, Clive
Amy Madsen, Carroll Middle School, Carroll
Susan Maitlen, Mayflower School, Creston
Kourtney Miller, River Valley High School, Correctionville
Cassi Montandon, Wapello Jr/Sr High, Wapello
Kelly Neumann, Carver, Dubuque
Rhonda Osborn, Des Moines Christian School, Urbandale
Angela Pape, MFLMarMac, Monona
Lacey Peters, South Side Elementary, Hampton
Danielle Philmon, College View Elem., Council Bluffs
Ann Pottebaum, Kuemper Catholic High School, Carroll
Mark Quee, Scattergood Friends School, West Branch
Lisa Reinier, Eddyville-Blakesburg-Fremont Junior/Senior High School, Eddyville
Kate Reuter, MMCRU Royals, Remsen
Jessica Rooks, EKSTRAND, DEWITT
Nancy Rutherford, Roosevelt Elementary, Council Bluffs
Carrie Schaben, Harlan Community School, Harlan
Jennifer Schlader, Kittrell Early Childhood Center, Waterloo
Donita Schmitz, Elk Run Preschool, Elk Run Heights
Annie Schreier, Gilmore City Elementary, Gilmore City
Courtney Schulte, Seeds of Faith, West Des Moines
John Seiser, Northeast Hamilton Elementary, Blairsburg
Cindy Snell, Waukee APEX, Waukee
Rebekah Spragg, Albert City-Truesdale, Albert City
Brenda Stanley, Sacred Heart School, Boone
Heather Swanstrom, Ottumwa High School, Ottumwa
Brad Taylor, Roland-Story, Story City
Linda Tegeler, Ed-Co, Edgewood
Stefanie Throndson, New Hampton CSD, New Hampton
Neal VanErsvelde, BGM, Brooklyn
Julie Voss, Resurrection Elementary, Dubuque
Jason Weis, Harlan Community High School, Harlan
BJ Welch, Blakesburg Elementary, BLAKESBURG
Ann Worlie, Seeds Of Faith Preschool at Faith Lutheran Church, Clive
Jennifer Wrage, Gladbrook-Reinbeck Elem., Reinbeck
Michelle Zimmerman, Seeds of Faith Early Learning Center, Clive