Council Awards 2020 Excellence in Agriculture Education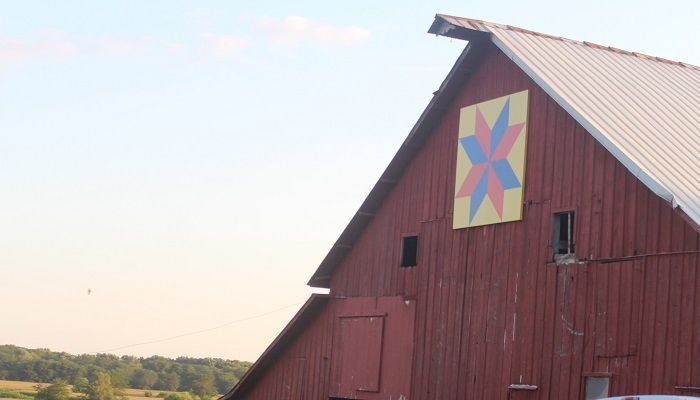 Des Moines, Iowa – April 17, 2020– The Iowa Council on Agricultural Education awarded Algona Community School in Algona, Iowa with the 2020 Excellence in Agriculture Education award. The award will be presented at the Iowa Association of Agriculture Educators Conference held in Ames, Iowa June 22-24, 2020.
The purpose of the award is to identify what makes a highly successful agriculture education program in schools and recognize those who model that success. Betsy Becker is the agriculture teacher at Algona Community School and FFA advisor. The program was nominated for the award by Val Weis who is the agriculture education program advisory council chairperson.
"Students have remarked how the agriculture classes have made the biology and general science classes more clear," wrote Weis. "They can take the real-world experiences from the agriculture classes and apply them to their core classes."
The council also recognized four other award areas for schools who excelled in agriculture education programming.
Algona CSD in Algona, Iowa – agriculture teacher, Betsy Becker. The Algona Ag Ed Advisory Committee meets three to four times a year. They guide industry input of skills and competencies that are important in the agricultural education classroom. These members provide various production and agricultural industry knowledge. Members also evaluate the curriculum and provide guidance when reviewing the Algona Agricultural Education department Program of Study.
This program area recognized a tie first place award. The first awardee was Eddyville-Blakesburg-Fremont in Eddyville, Iowa - agriculture teacher, Melissa Appel. Appel offers an agriculture exploratory class to 7th and 8th grade students. She also attends the 7th grade orientation night for new middle school students offering a presentation to students and parents. The FFA officer team also hold a Friday Feature for all school members with updates on service-learning projects. The second awardees was Algona CSD in Algona, Iowa – agriculture teacher, Betsy Becker. The agriculture program regularly promotes their efforts on the local radio station, in the Upper Des Moines newspaper, through the Farm Bureau Spokesman newspaper, and through social media via Facebook and Twitter.
Charles City High School in Charles City, Iowa – agriculture teacher, Jim Lundberg. Every sophomore in the agriculture program takes a careers class in which they research careers, build resumes, conduct mock interviews, and complete a job shadow. Through this course, Charles City agriculture students get exposed to potential careers early. Lundberg brings in speakers, takes students on college visits, tours of many different business, and closely monitors their supervised agricultural experiences.
Charles City High School in Charles City, Iowa – agriculture teacher, Jim Lundberg. One particular area that Lundberg found successful has been the cross curricular work with the Family Consumer Sciences and Culinary Department. Lundberg has co-taught classes with the Family and Consumer Sciences teachers. Students research the growing methods of vegetable crops. The students developed food dishes and also host several farm to fork events.
Agriculture education is offered in 246 high schools across Iowa with more than 20,998 students enrolled in agricultural education courses. Agriculture education employs a three-component model to deliver teaching through classroom instruction, supervised agricultural experience programs, and leadership development through FFA. Students who take an agriculture education class are eligible to join FFA. There are more than 16,090 FFA members in Iowa.
# # #
About the Iowa Council on Agricultural Education
The Iowa Council on Agricultural Education will review, develop, and recommend standards for secondary and postsecondary agricultural education. Established in 1988 by legislative act of the 72nd Iowa General Assembly, the Council is appointed by the Governor annually and made up of nine voting members. The Council members represent all areas of agriculture and diverse geographical areas. The Council includes representation from secondary schools, postsecondary schools, and a teacher educator. Ex officio members include representatives from Iowa FFA, Iowa FFA Alumni, the Postsecondary Agriculture Student Organization of Iowa, the Iowa Department of Education, the Iowa Department of Agriculture and Land Stewardship, and members of the Iowa general assembly.